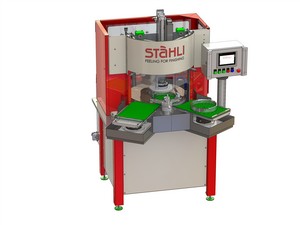 Increased quantities and series production with rapid stock removal require more performance.
Our FH 602-H machine is dedicated to high productivity, user-friendliness, economic efficiency, precision and safety.
Flat Honing with diamond or CBN-wheels opt for a future in super finishing with a newly developed machine from the STAHLI Group.
Our single-side Flat Honing Machine with process control and size measuring system as well as loading and unloading tables meet thus requirements.